HKS 70018-AM001 Premium Suction Kit Evo 7/8/9
807.45 AED
Price including United Arab Emirates VAT
769.00 AED + 38.45 AED (5%)
■Feature
Replacing the factory bellows suction pipe with the specially designed polished aluminum pipe enhances the engine compartment appearance.
The aluminum pipes and the layout of the pipe designed exclusively for this vehicle drastically reduce the passing resistance of the air blown into the engine internal compared to the factory suction pipe.
"HKS Super Hybrid Filter" is included in this kit. HKS Super Hybrid Filter has a long life and stable duct collection capability with the non-woven fabric and polyurethane filter. The 3-layer filter made with different materials can achieve the long life and support the quick engine response that are required for the sports filter.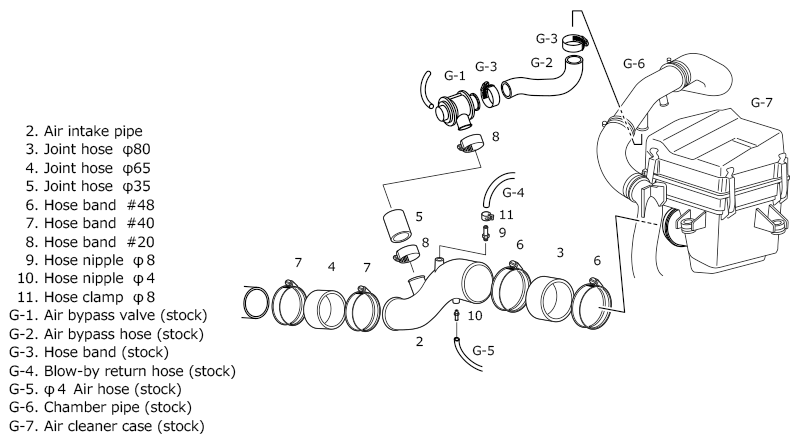 ■Remaks
Premium Suction Kit is the air cleaner for an automobile engine.
Replace the filter regularly to maintain the product performance.